At B.W. Dyer & Company, we stand by our commitment to providing the same Dyer service our clients have known and come to expect since 1903. Our team is dedicated to meeting your food ingredient needs. We look forward to working with you.
Chip Dyer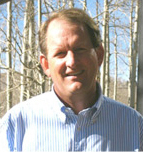 "It is always an exciting and evolving time, I'm very fortunate that I still love what I do." – Chip Dyer
Daniel Lamborn Dyer, Jr. (Chip) is a third-generation Dyer and grew up living and breathing the family business, even enjoying the opportunity to accompany his father on business trips as a boy. These experiences afforded him valuable exposure to the industry, ingredients, commodities, and business negotiations from a young age.
When he graduated from Ohio Wesleyan University in 1978 with an economics degree, Chip set out to pave his own path in investment banking while thinking that perhaps one day he would return to the family business alongside his father. In 1979, he joined B.W. Dyer & Company full-time in sales before becoming a partner in 1981.
Since then, the former nationally ranked paddle tennis champion has been at the helm of an evolving company. In upholding the unwavering commitment to meeting consumer demand, Chip has seen B.W. Dyer & Company's focus expand from sweeteners to hundreds of quality food ingredients, including those that are organic, keto, paleo, vegan, non-GMO, dairy-free and gluten-free.
Chip's resume is just a small reflection of his experience in the industry. He is a past president of the National Sugar Brokers Association, the association of which his grandfather was a charter member. He has also served on the Board of Directors for both the Coffee, Sugar and Cocoa Clearing Association as well as the Coffee, Sugar and Cocoa Exchange (now known as the New York Board of Trade following a 2004 merger with the New York Cotton Exchange).
Chase Dyer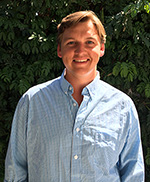 "Every day sees its own dynamics and that's something I wholly enjoy." – Chase Dyer
When Chase began working full-time at B.W. Dyer & Company in 2014, he brought with him a wealth of knowledge from his international travel, education and professional experiences.
Chase earned his bachelor's degree in economics and third-world politics from Pitzer College, where he was actively involved, finding success in academics, athletics and volunteer opportunities. Study abroad programs took him to Buenos Aires, Botswana and Morocco and provided him with invaluable experience that he would later apply to his work in the family business. Following graduation, Chase worked for Thomson Reuters for almost 3 years. He began in New York City in the wealth management sector and soon found himself across the globe in Hong Kong, managing more than 150 accounts focused on joint-value propositions while building and maintaining client relationships.
Chase then attained his MBA from Copenhagen Business School in Denmark prior to returning to Telluride. He is now proud to be the fourth-generation of B.W. Dyer & Company and a leader of the business's evolution. He credits his globetrotting to his ability in understanding the need for diversification of food ingredients.
Chase's travels are extensive, as well as his list of other interests. In his free time, Chase enjoys sports, photography, cooking and much more.
Mike Clemens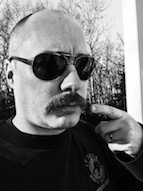 "I'm 100% proud to work with Chip and Chase, to help the company move forward organically into where the times and our individual strengths have taken us." – Mike Clemens
Mike is originally from New Hampshire and received his degree in leisure studies from Ithaca College. After holding positions in several industries and locations, Mike moved to Telluride in 2005 while continuing to work in the hospitality sector. He was first introduced to the Dyers through a concierge position at a local lodge. Two years later, Mike applied his strong customer service skills to the unfamiliar food commodities industry and joined B.W. Dyer & Company, excited for a new challenge.
Since then, Mike has witnessed the company's evolution and is proud to be part of the forward movement. He tends to keep sight of all perspectives and be a diplomatic voice when it comes to supporting the success of the business and meeting client requests.
Mike can be found citing obscure movie trivia, spending time with his wife and two daughters and enjoying the outdoors through activities like paddleboarding, kayaking, skiing, and snowshoeing.
Carisa Franck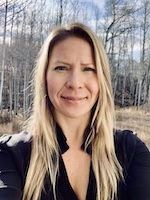 "It's exciting to be a part of the Dyer family legacy and to see where the future leads." – Carisa Franck
Originally hailing from California before moving to Telluride in 2005, Carisa's curiosity about brokering food ingredients led her to join B. W. Dyer & Company in 2019. The Dyer's ability to keep up with ever-evolving nutrition trends aligned with Carisa's personal interests and healthy lifestyle.
Carisa prides herself on her attention to detail, as well as being an advocate for new ideas, implementing internal systems and record keeping. She enjoys providing personalized care to clients, ensuring they get the best customer service possible.
Carisa has a background in fine art and studio jewelry and enjoys traveling and live music. Telluride offers access to many of her passions: film and music festivals, local art galleries, snowboarding, rafting, hiking and camping. According to Carisa, the only thing missing in the Rocky Mountains is the ocean! 
Jami Sanders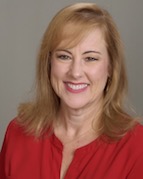 "I love the family business and their values." – Jami Sanders
Jami began working with B.W. Dyer & Company in 2018. She oversees all accounting functions and reconciliation of vendor and commission payments. With 30 years of accounting experience, Jami is proud of her attention to detail and ability to create strong relationships with vendors and employees.
When she's not in the gym or traveling, Jami enjoys hiking — most recently taking on the challenge of 10,000+ foot peaks!
Nick Kominus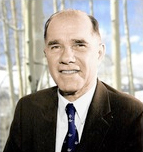 Nick Kominus joined B. W. Dyer & Company in 2005 as the editor of The Dyergram. Prior to that he represented the cane sugar refining industry in Washington for 42 years. During that period he served on a number of Government advisory committees, testified many times before Congressional committees and wrote numerous articles on sugar policy. Mr. Kominus has also been actively involved in the management of the Sugar Club, an international sugar forum. He served as the Club's President in 1997 & 1998.
Mr. Kominus is a past winner of the Dyer Memorial Award. He has also received awards from the National Press Club and the America Association of Agricultural College Editors.
Prior to joining the refiners, he was an editor at the U.S. Department of Agriculture and before that a newspaper reporter.
Mr. Kominus graduated from Kansas State University with a degree in agricultural journalism and did graduate work in communications at American University. He has also served as an officer in the Marine Corps.
He and his wife Trudy currently reside in South Carolina.