A History Rich in Quality and Experience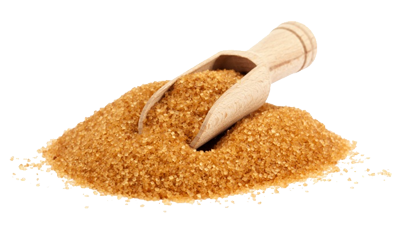 From Sweet Beginnings to a Multi-Generational Legacy
Our story begins in 1903 when 16-year-old Benjamin Wheeler Dyer, Jr. was asked by his aunt to take charge of his late uncle Henry Ditmar's sugar business, H.P. Ditmar's Company. 

It wasn't long before B.W. recognized the need for a trade organization committed to fostering good business ethics, and the company became a charter member of the National Sugar Brokers Association in 1903. 

B.W.'s success propelled him to managing partner of the company only a few years later in 1908, and the company's name changed to Ditmars and Dyer to reflect this new structure. Soon after, B.W. Dyer & Company was officially established in 1912 after B.W. bought his aunt's share of the business.
Lamborn & Company, Inc., a large sugar brokerage firm, then merged with B.W. Dyer & Company in 1917, with B.W. assuming the role as vice president of Lamborn. In 1929, B.W. Dyer & Company was re-established as an independent firm with offices at 82 Wall Street. The company moved to 120 Wall Street three years later, where it remained for 40 years.
B.W. had two sons, Benjamin Dyer III (born in 1913) and Daniel Lamborn Dyer, Sr. (born in 1917), who would both carry on the business after B.W.'s death in 1953.
Ben began working for B.W. Dyer & Company in 1930 as an office boy before becoming a partner in 1936. He became a member of the New York Coffee & Sugar Exchange in 1937 and served as a floor broker for the firm's raw sugar futures customers from 1939 until his retirement in 1970.   
Dan started with the business in 1935 as a relief office boy during summer vacations from school before becoming a company salesman. In 1939, he became manager of the export sugar department before joining the Sugar Branch of the War Production Board in Washington, D.C., in 1942. There, he was credited with inventing a metal container issued to soldiers for carrying sugar rations. He returned to New York in 1943 and became a partner in B.W. Dyer & Company. He was a founding member and past president of the Sugar Club of New York, which continues today as an institution within the sugar trade community. 
In 1972, the company moved to the One World Trade Center followed by a relocation to Bernardsville, New Jersey in 1992. The business has called Telluride, Colorado home since 2005.
Dan's son, Daniel Lamborn Dyer, Jr. (Chip), now heads the company and works closely alongside his son, Chase, the fourth generation of the business. While still holding strong to their roots in sugar, Chip and Chase continue to help the business meet evolving client needs by taking their experience and deep understanding of consumer demand and global market economics to broker a more diversified portfolio of food ingredients. It is not without a fair number of changing dynamics, especially given supply chain challenges and demand evolution brought on by the COVID-19 pandemic. However, Chase and Chip firmly believe in the sustainability of the business and see limitless possibilities for growth and catering to new industries. They take value in what they learn from clients' sales and R&D teams as they reflect on expansion opportunities, taking into consideration logistics like ocean freight transport, port access and cost.    

Throughout it all, they remain committed to upholding the values of transparency and trust and look forward to the continued legacy of the family business in the years to come.